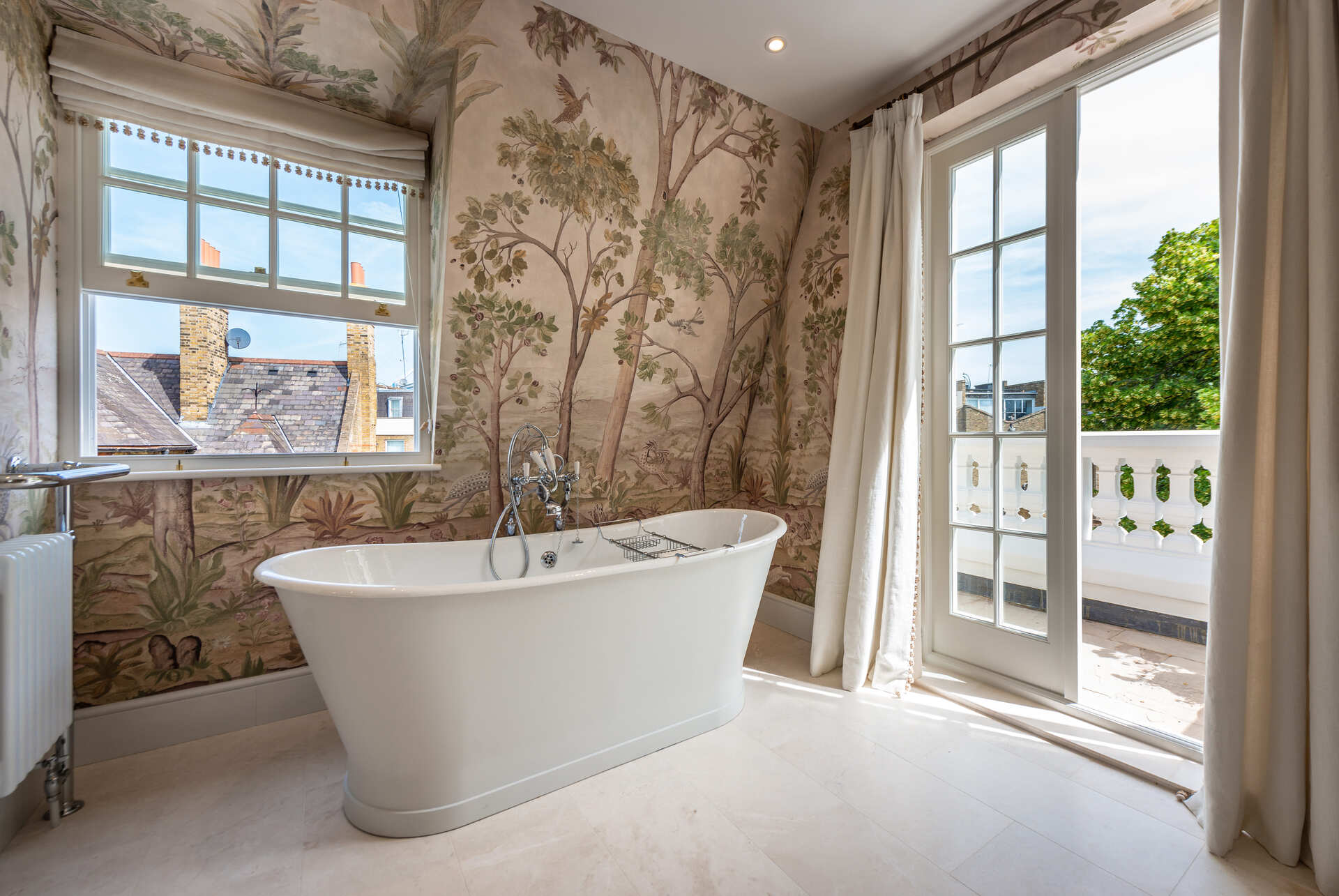 DOBUILD: THE BEST LOFT CONVERSION IN LONDON
Looking for a quick upgrade of your loft? Our experienced, expert team can shed light on your loft conversion project and allow you to achieve a high-end product at a competitive price. Check out our easy guide to 4 different types of attic extension which could add space and value to your property.
A GUIDE TO 4 DIFFERENT TYPES OF LOFT CONVERSION
Loft conversions are rapidly gaining popularity in the UK, especially in London. They can add significant value to a property and create extra room in the home. While everybody has heard of loft conversions, few are aware of the range of options available.
OUR LOFT PROCESS
Here's What to expect When Doing a Loft Conversion in London with DoBuild:
A loft conversion can be complex which is why our expert team are here to smooth the process. We can translate your vision into reality and take away the hassle and red tape.
Site Visit
We offer a cost and obligation-free consultation and evaluation. This includes a site visit to evaluate the possibilities of the space and learn more about what you want from your loft conversion. You will have the opportunity to browse our portfolio of completed loft conversion projects in London to help crystallise your ideas. You will be talked through the process involved so that you can make an informed decision on whether to go ahead with the project.
Design Brief and Budgeting
Once you have confirmed you wish to go ahead with the project, one of our architects will meet with you to discuss your vision for your loft conversion and establish a budget. Cost options will be explained and explored, and your ideas will be translated into drawings.
Planning Permission
We will manage the complete planning permission process for you. Our architects will produce all the documentation and drawings and liaise with the relevant planning authority. This includes ensuring that the conversion meets all regulations regarding health and safety, structural soundness, energy performance and sustainability. We will also handle any party wall or leasehold agreements and issues relating to loft conversions in conservation areas and listed buildings. You can read more about the party wall agreement process here.
Estimation
You are in control of all costs. We will provide you with a detailed estimate and break down of costs for all works to be carried out and our fee. You will be kept updated throughout the project.
Construction
Your project manager will assign a dedicated construction team to your loft conversion. They will produce a construction time plan and supervise all on-site activities. Your project manager will keep you updated on the progress of your project and respond promptly to questions and requests. Disruption to your normal life will be minimalised.
Handover and Close out
It is undoubtedly the most anticipated part of the process for the client! After ensuring that our team has taken care of every small detail, we will sign off the completed project and hand over the house to you.
WHY DO A LOFT CONVERSION IN LONDON WITH DOBUILD?
We can offer over fifteen years' experience designing and installing beautiful bespoke loft conversions across London and the greater London area. We understand that no two loft conversions are alike, and we tailor each loft conversion to our client's vision and needs. Unlike our competitors, we do not outsource to external contractors. We have our own highly skilled team. This means not only can we give you an exact timescale and quote for the project (what we quote is what you pay) but you are guaranteed the absolute best in quality design and workmanship.
You are in charge of the project. Your project manager will walk you through the process and any restrictions applying to your property or area. He will supervise every aspect of the conversion for you from start to finish. He will ensure a seamless transaction from initial quotation to completion and handover. He will guarantee that the project completes on time and on budget.
TYPES OF LOFT CONVERSION
1. Dormer Loft Conversion
Dormer loft conversions are the most popular type of loft conversion in London. They require relatively simple construction because they extend an existing roof structure. They are often allowed under permitted development which allows you to convert your loft space without the need for planning permission. However, rules governing the size of dormer loft conversions vary from council to council within London.
2. Hip-to-Gable Loft Conversion
Hip-to-Gable loft conversions are often seen on detached and end of terrace properties. They are frequently combined with rear dormer conversions to maximise space. They require planning permission and are more expensive than dormer conversions but are an excellent option in terms of space gain.
3. Mansard Loft Conversion
If anything captures the London aesthetic, it is the mansard loft conversion. Named for the famous French architect, François Mansard, this type of conversion can be seen in many densely built-up areas, especially on terraced town houses. Good examples can be seen on Regent Street where they add an extra storey while minimising the impact from the street. A mansard loft conversion maximises attic space because it makes use of the entire roof space. Because it involves structural alteration of the roof, planning permission is usually required.
4. Roof Light or Velux Loft Conversion
A roof light or Velux loft conversion is the simplest and cheapest form of loft conversion for those on a tight budget. It requires minimal work and does not require planning permission. It allows natural light to enter the loft space by installing roof lights in the sloping roof on one or more sides.
LOFT CONVERSION IN LONDON – REQUIREMENTS
A Loft Conversion can increase the value of your home by as much as 25%. However, any structural alteration will usually have to meet certain requirements outlined below.
Planning Permission for a Loft Conversion
As one of the leading installers of bespoke loft conversions in London, we are fully conversant with the capital's planning permission process and the rule variations applying in the different boroughs. Your dedicated project manager will explain those applying to your property at the design stage and we will handle the entire planning process and permissions for you.
Loft Conversion Building Regulations
All our loft conversion projects are fully compliant with building regulations, including meeting required standards in energy efficiency and sustainability.
Party Wall Agreement
If your property is attached to another property a Party Wall Agreement may apply. If this is the case, you we will be advised at the initial site visit. Of course, we will handle all the paperwork for you if you choose to go ahead with the project.
Headroom Requirements
The minimum headroom requirement for a loft conversion in London is 2.0m. However, we recommend a minimum of 2.2m to give adequate light, ventilation and sense of space.
HOW MUCH DOES A LOFT CONVERSION IN LONDON COST?
A loft conversion in London can add value to your home but how much will a loft conversion cost? This will depend on what you want from your loft or attic conversion, but you can calculate a baseline of around £1,500 to £2,000 per square metre, excluding finishes. In 2019, average property prices in the cheapest boroughs of London were calculated at around £4,000 per square metre so you are looking at possibly doubling your investment. On average, Londoners spend £45-55,000. Some typical loft conversion costs are outlined below.
| Type of Loft Conversion | Typical Loft Conversion Features | Mansard Loft Conversion |
| --- | --- | --- |
| Roof Light Loft Conversion | Skylights, staircase, insulation | £15,000- £20,000 |
| Dormer Loft Conversion | Roof extension from rear to side, new windows |  £35,000- £55,000 |
| Hip-to-Gable Loft Conversion | Sloping of the roof to 72 degrees with new room/s |  £45,000- £65,000 |
| Mansard Loft Conversion | Conversion from sloped ceiling to flat-edge roof | £50,000- £75,000 |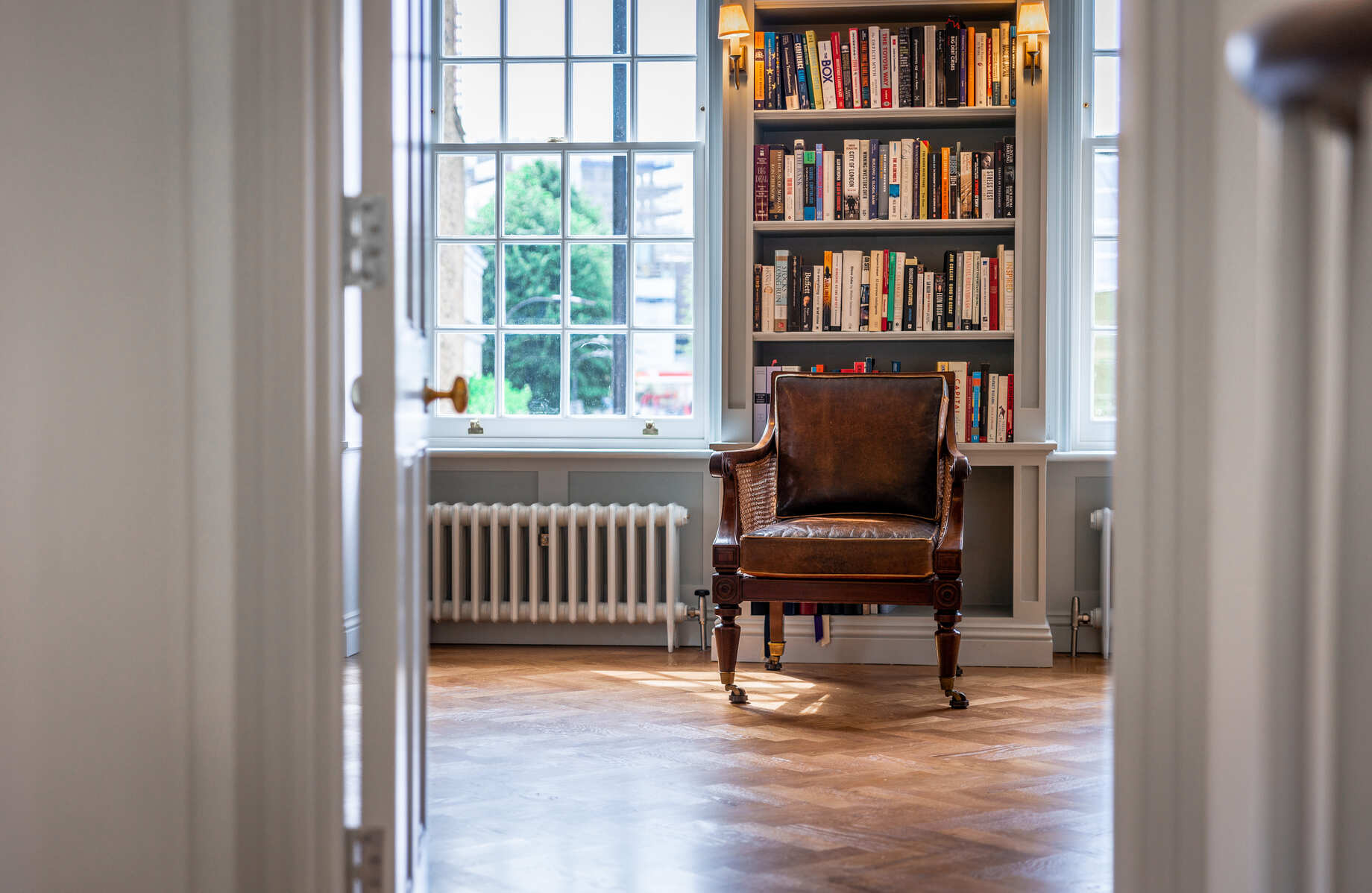 About your project
Should you wish to talk to us about an upcoming project, we would be delighted to hear from you
email us