WHAT IS DESIGN AND BUILD?
Our streamlined design and build service revives the historic "Master Builder" approach to construction. This means you only have one contractor – us, one contract, and a fixed price agreed at the outset – so no spiralling costs! We will take care of every aspect of the design, planning permissions, build and project delivery for you. This minimises the stress and potential risks for you. It also means you get your project completed sooner because the design and build phases are overlapped. Instead of all the designers, architects, engineers, structural and quantity surveyors, builders and craftsmen who would normally be employed individually, our highly skilled and fully integrated team works collaboratively on your project from the very beginning.
WHAT ARE THE ADVANTAGES OF OUR DESIGN AND BUILD APPROACH?
Easier: a single point of responsibility for design and construction
Better: benefit of contractors' expertise harnessed during design
Faster: an early start can be made on site – design and construction can overlap
More Cost-effective: guaranteed price, no hidden extras.
DOBUILD DESIGN AND BUILD TEAM IN LONDON
Whatever your construction needs, we offer the best design and build service in London. You are guaranteed:
Top-notch architectural designs
Integrated, in-house team working closely together
Broad expertise bringing cost-effective, optimised design
Detailed cost breakdown
Appropriate planning application from experienced hands in design and building in London
Expert project management: on-time delivery, and resource optimisation
A high-end product at a competitive price
DESIGN PHASE
Creative concept design
Professional architectural drawings
Hassle-free planning permission
All your building registrations done for you.
BUILD PHASE
Most reliable basement conversion contractor in London
Structural professionals to oversee your project
Only the best hands at every stage.
PROJECT MANAGEMENT
Professional project management is absolutely crucial to success. With DoBuild, your basement conversion project will have a dedicated and experienced project manager who will be your key contact throughout. He will be responsible for all aspects of your project, from delivering the design and scheduling, to supervising the works. You will be able to meet him regularly on site and communicate with him online. You can be sure you have:
An Expert who always takes the initiative in handling tasks to oversee your project
Effective time management, ensuring every aspect of your project is delivered on schedule
Proper finance management to ensure you get the best service
Appropriate health and safety protocols in place
TRANSPARENCY
Stay in charge and monitor your project online:
Follow the on-site progress of your project through videos and photos as they are updated each week
View milestones and percentage of work complete
Monitor cashflow.
Site Visit
We offer a cost and obligation-free consultation and evaluation. This includes a site visit to evaluate the possibilities of the site and learn more about your vision and what you want from your project. You can let us know exactly what you want in terms of function, themes, colours, features and layout. You will have the opportunity to browse our portfolio of completed projects in London to help crystallise your ideas. We'll discuss your budget and any relevant planning laws and talk you through the process involved so that you can make an informed decision on whether to go ahead with the project.
Design Brief
At this stage, our architect will begin producing concept designs and sketches to bring your ideas to life. You can make choices of materials, fixtures, fittings and finishes. You'll also have the opportunity to see what the design will look like in 3D and experience what the space will feel like in a virtual 3D walkthrough. If you see something you would like to change – no problem! We will work on the designs with you until you're 100% happy.
Estimation and Budgeting
Once the design and finishes are agreed, our architect will produce all the technical drawings for the build and our quantity surveyor will cost up the project for you. You'll receive a guaranteed, fully itemised, fixed-price quote.
Planning Permission
As one of the leading design and build contractors in London and the Greater London area, we understand the planning process inside-out. We will submit all the necessary documents and drawings to your local council authority on your behalf.
Build Phase
To ensure a seamless build, your project manager will draw up and manage a detailed program so that the right people, tools and materials are on-site at the right time at each stage.
Completion and Handover
Once the build is complete, our team will go over it with a fine-tooth comb to ensure that everything has been finished to the highest standard. Now you can enjoy the realisation of your vision – engineered to perfection and delivered on-time, on-budget and defect-free.
CASE STUDY: RESIDENTIAL DESIGN AND BUILD
The idea behind this unique penthouse design and build was driven by the passion of our client. He had limited space but wanted to make the most out of it for his family. We were able to exploit the unique feature of the location: its serenity and abundance of green. The refurbishment moved the kitchen to the front of the property, flooded the entrance foyer with natural light, created en-suite bedrooms and converted the loft to an airy living space overlooking a green terrace and enjoying distant views over the capital beyond.
CASE STUDY 2: COMMERCIAL DESIGN AND BUILD
Our motivation and drive for success and customer satisfaction helps us move through engineering challenges to transform our clients' dreams into reality.
This project features quality, sustainable materials and exquisite modern design. It combines an urban aesthetic with functional architecture to create a working space that is comfortable and stimulating. The clear glass façade reveals the certified timber structure within.
In designing the project, sustainability was a primary factor. Sustainable materials were used throughout. This project was successfully executed through dedicated collaborative effort.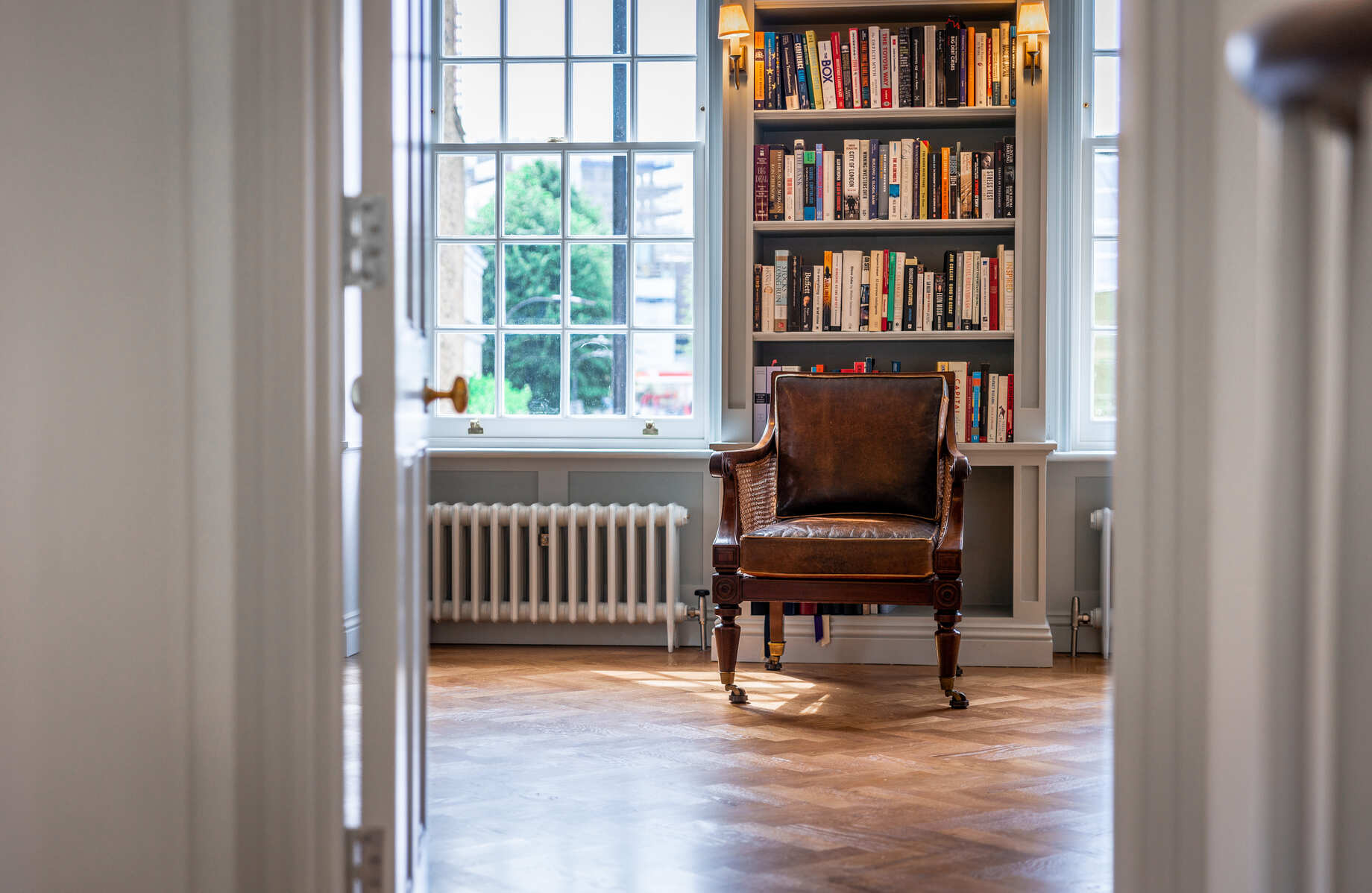 About your project
Should you wish to talk to us about an upcoming project, we would be delighted to hear from you
email us