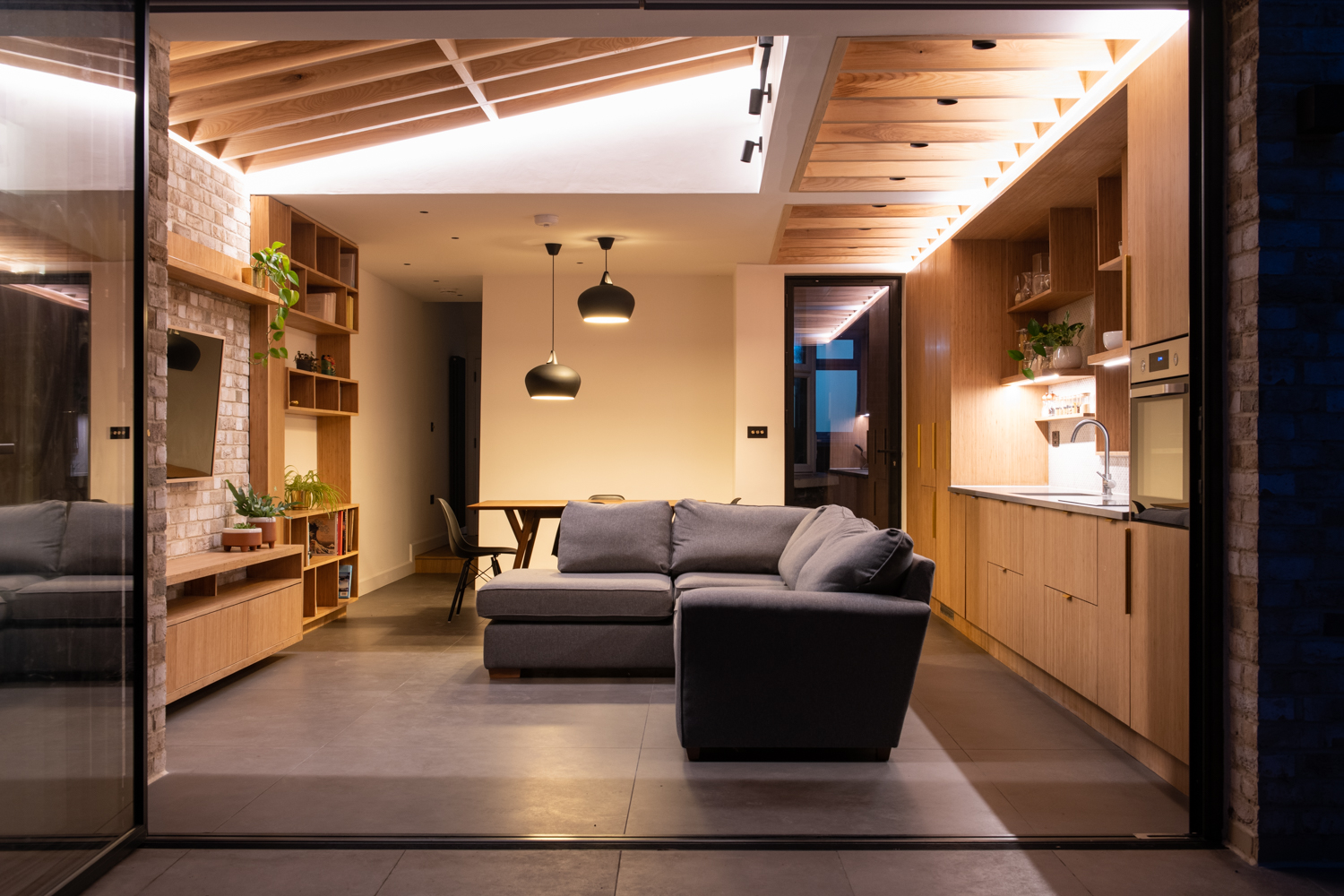 DoBuild: The Best House Extensions in London
Can't decide whether to move or extend? From legal fees to the exorbitant stamp duty payable on London homes, the reasons to stay put and improve the house you've already got quickly stack up. Canny Londoners are finding the shrewd move is to put your money into extending the home you're in. A house extension is the smart way to increase space and get the home you truly want without breaking the bank. And it increases the value of your property into the bargain. With the range of house extension options open to you, you can modify your home to suit almost any need you can think of. But where do you start?
That's where we come in – as an experienced, quality home remodelling and house extension company in London, you can't do better than us to oversee and deliver your home extension project. We offer a unique, 360 degree, hassle-free, fully transparent service, delivering your high-end product at a competitive price.
DOBUILD'S HOUSE EXTENSION TEAM IN LONDON
Our expert, fully integrated house extension team bring their broad knowledge base to work collaboratively on your house extension project from the very beginning. You are guaranteed:
Top-notch architectural designs
In-house structural engineer overseeing your house extension
Broad expertise bringing cost-effective, optimised design
Detailed cost breakdown
Guaranteed, fixed-price quote from the outset – so no spiralling costs and no surprises!
Appropriate planning application from experienced hands in house extension in London
Expert project management: on-time delivery, and resource optimisation
All works completed to British Standards
Insurance and Guarantees: DoBuild holds public liability insurance, and an all-risks cover, to protect you and our builders. We offer a 15-year warranty on all structural work
Fully integrated house extension team working closely together
Full transparency – follow the on-site progress of your house extension project online through videos and photos as they are updated each week; view milestones and percentage of work complete, and monitor cashflow
A high-end product at a competitive price.
DESIGN PHASE
Creative concept design
Professional architectural drawings
Hassle-free planning permission
All your building registrations done for you.
BUILD PHASE
Most reliable basement conversion contractor in London
Structural professionals to oversee your project
Only the best hands at every stage.
PROJECT MANAGEMENT
Professional project management is absolutely crucial to success. With DoBuild, your basement conversion project will have a dedicated and experienced project manager who will be your key contact throughout. He will be responsible for all aspects of your project, from delivering the design and scheduling, to supervising the works. You will be able to meet him regularly on site and communicate with him online. You can be sure you have:
An Expert who always takes the initiative in handling tasks to oversee your project
Effective time management, ensuring every aspect of your project is delivered on schedule
Proper finance management to ensure you get the best service
Appropriate health and safety protocols in place
TRANSPARENCY
Stay in charge and monitor your project online:
Follow the on-site progress of your project through videos and photos as they are updated each week
View milestones and percentage of work complete
Monitor cashflow.
Site Visit
We offer an obligation and cost-free evaluation and consultation. This involves a site visit so we can understand your vision for your house extension project. You can let us know exactly what you want in terms of function, layout, features and finishes. You will be invited to browse our portfolio of completed house extensions and house remodelling projects in London to help your ideas take shape. We'll go over any relevant planning laws, discuss your budget and talk you through what's involved so you can make an informed decision on whether to go ahead with the project.
Feasibility Analysis
If you don't have a concrete idea of exactly what you want or you simply want to assess your options, our comprehensive feasibility analysis is here to help. It will outline which of the many house extension options are open to you for your particular property. This allows you to see exactly how much additional space you can create, and how you can optimise the use of space you already have. You can compare benefits and costs of the different house extension options and make the right choice for what will work best for you.
Surveying
Certain information will be needed to inform the technical and practical aspects of your planned house extension design and construction. Usually, this will be collected through surveys to establish things like: precise dimensions of the site; ease of access for equipment and tools; soil structure; location of load-bearing walls if these are to be remodelled, and the position of any trees and drains which might influence or affect the design. These surveys may need to be included with any planning application.
Design Brief
Our architect will begin creating sketches and concept designs to bring your ideas alive. You can decide on fixtures, fittings materials and finishes. You can experience what your house extension design will look like in 3D and what the space will feel like in a virtual 3D walkthrough. If you see something you would like to change – no problem! We'll work on the designs with you until you're 100% delighted.
Planning Permission
We understand the planning process in London and the Greater London area inside-out. We can advise you of any restrictions relating to your house or area at the initial stages so that they can inform the design of your house extension. We'll draw up and submit all necessary drawings and documents to the relevant authorities on your behalf.
Estimation and Budgeting
With design and finishes agreed, our architect can now produce the technical drawings for your house extension for our quantity surveyor to cost up for you. You'll receive a fully itemised, guaranteed, fixed-price quote.
Construction
Your dedicated project manager will draw up and manage a detailed program so that the right people, tools and materials are on-site at the right time at each stage, ensuring a seamless, hassle-free build for you.
Handover and Close out
Our team will go over your completed house extension with a fine-tooth comb to ensure that everything has been finished to the highest standard. Now you can enjoy the realisation of your vision – engineered to perfection and delivered on-budget, on-time and defect-free.
TYPES OF EXTENSION
Every house extension is unique – there are endless possibilities and combinations. Here are just a few of the most popular types of house extension clients ask us for:
single storey house extension
multi-storey house extension
semi-detached house extension
terraced house extension
rear house extension
front house extension
ground floor house extension
wrap-around house extension
kitchen extension
bathroom extension
loft conversion
basement conversion
under-garden extension
over-structure house extension
sunroom
porch extension
WHAT ARE THE BUILDING REQUIREMENTS FOR A HOUSE EXTENSION IN LONDON?
A house extension is usually a permitted development (not requiring planning permission). However, there are certain rules on extensions to houses and these vary from borough to borough in London. As one of the leading house extension builders in London and the Greater London area, we understand the planning process inside-out. We will advise you of any restrictions relating to your house or area at the outset and these will inform the design of your house extension. We will draw up and submit all the necessary documents and drawings to the relevant authorities on your behalf including:
planning permission
building regulations approval
Party wall agreements
listed building consent
HOW MUCH WILL A HOUSE EXTENSION IN LONDON COST?
A house extension in London can add value to your home but how much is a house extension going to cost you? This will very much depend on what you want from your house extension and the finishes you choose. Some baseline house extension prices in London before finishes are outlined below:
| Type of House Extension | Typical Baseline House Extension Cost in London |
| --- | --- |
| Single storey house extension | £1,600-2,100 per square metre |
| Additional storeys | As a rule of thumb, add 70% of the cost for a single storey build for each additional storey |
In addition to the construction costs you will need to pay engineer's fees, planning application, building regulations application and party wall survey (if applicable) which will all typically add about £1,900-£3,200 to the cost of the build. All works will be subject to VAT at 20%.
EXAMPLE HOUSE EXTENSION COST IN LONDON
| Example House Extension | Example Baseline House Extension Cost in London Including Fees, Building Permissions and VAT (excludes finishes) |
| --- | --- |
| Single storey 5m x 5m | £50,000-70,000 |
| Each additional storey | £30,000-£45,000 |
Don't forget to factor in the added value to your property!
BUILDING SITE CONSTRAINTS:
If you have a complex site, you may have to allow for additional costs for your house extension. Issues may include
if you have a soil type that needs a particular building technique or material. For example, clay, sand, marsh or made-up ground
any structural changes to existing walls may involve additional costs
if gas meters, pipework, drains, etc have to be moved
CASE STUDY – SHOREDITCH
The client was keen for this apartment within an industrial building once used as a furniture factory to reflect the industrial character and scale of the space. The project saw removal of earlier divisions to allow shafts of sunlight from the large, light-feeding windows in the South and West walls to flood the area which faces the courtyard of the building. The large amount of lateral space supplies zones for relaxing, dining, exercise, and utility. The period charm of the former furniture factory has been retained and the rare character of the building survives in beautiful areas of exposed brickwork, salvaged oak floors and an expansive open-plan layout.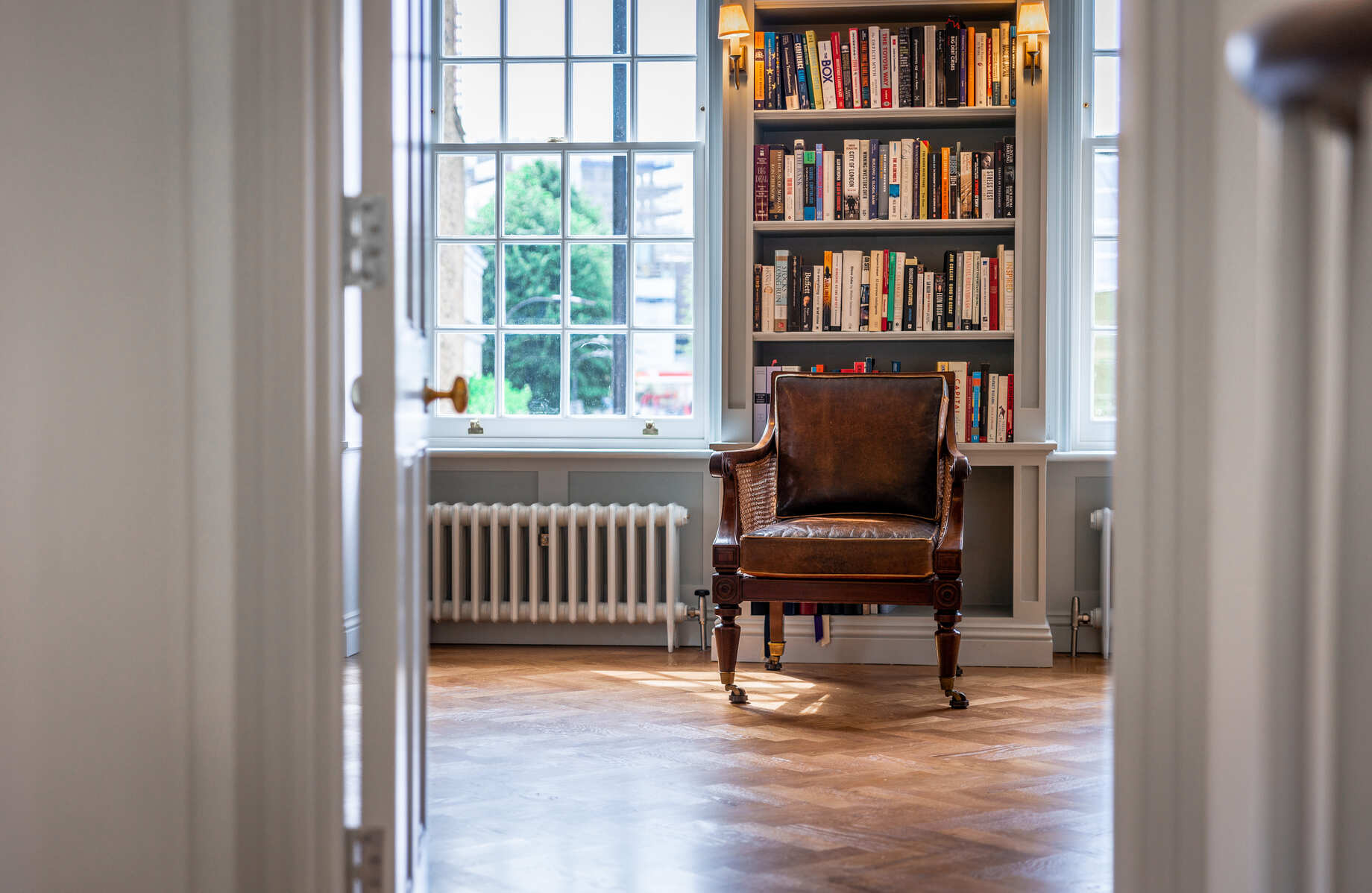 About your project
Should you wish to talk to us about an upcoming project, we would be delighted to hear from you
email us